Testimonials
I am very grateful to the following people and their dogs for getting & enjoying Bruce's Healthy Dog Treats.  These are the direct QUOTES that they have sent me. What great looking dogs ! Thank you to my wonderful customers, Bruce Dwyer and Archie !
The next pages of Testimonials can be found here: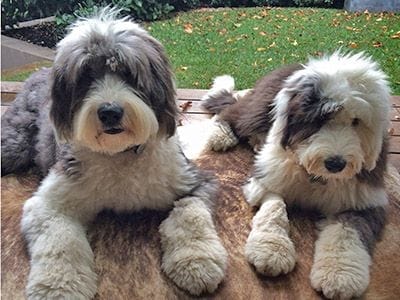 Maria S.  North Balgowlah DOGS = Woofda and Barkley
I am delighted to provide a testimonial as your website is a fantastic discovery.
I am just thrilled to find you as I have two old English sheepdogs, Woofda and Barkley, and Woofda has inflammatory bowel disease so I have to be super careful with his treats.  Your website offers a brilliant range of healthy options, many of which are long lasting which is a rare thing with my pair without upsetting their tummies.
Woofda and Barkley have about 13,000 followers on Instagram and can be found at two.dulux.dogs
Andrea B, West Footscray  DOG =  Billy 
Our Blue Heeler Billy absolutely loves Bruce's Healthy Dog Treats. We need to be very careful with Billy's diet as he gets pancreatitis and Bruce has a great range of low-fat treats that are perfect for him. We've always experienced fantastic customer service from Bruce and deliveries have always arrived earlier than expected.
It's very convenient to be able to order everything online and the treats are also much cheaper and better quality than some others we've tried. We absolutely recommend Bruce's Healthy Dog Treats!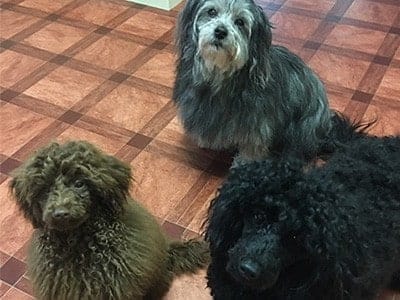 Janet H,. Portland VIC  (Dogs = Wendy, Ebony & Cleo)
Meet Wendy, Ebony and Cleo. My girls love your treats and so do I because I know they are all natural and no hidden nasties.
When I walk near the big box with all the compartments filled with special goodies they all line up very quickly. Thanks for your great service and for making my little family very happy.
Michelle T., Gordon ACT – ASPEN (dog) !
Thank you, we received our order on Friday and Aspen loves his treats. We are thrilled with your customer service and the extensive range of treats you have on offer. Aspen, our white mini-schnauzer is thoroughly enjoying working his way through the treats we bought.
So far his top picks are the Bully Sticks and the Cow Hooves. A big paws up from Apsen.  Thanks Michelle
Roozbeh Langwarrin South, VIC DAPHNE DOG !
Just wanted to let you know that we finished our first bag of roo tendons today. Daphne absolutely loves these, and they have been really wonderful for her teeth and gums.
I'm relieved to have found an alternative to bones, as she has had trouble digesting these lately. A big thank you from both of us.
Roozbeh
Olivia T. Rosebery NSW. CHARLIE Dog
Thank you for your prompt reply. What an amazing service! Charlies,  is only a year old and her digestive system is quite sensitive but she has been okay so far with most treats like pigs ears, trotters, snouts.
I want her to chew on more bones for her teeth, currently she is okay with beef ribs and now you've given me another idea with the roo tail pieces. Warm Regards, Olivia and Charlie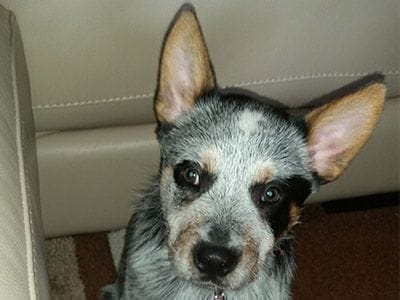 Anne S. Mosman NSW, REX
Hi Rex is very happy with his treats and did love his roo stick which he demolished quickly to my surprise.  He might be little but those cattle dog jaws are very strong and he's a few weeks older than he was in that picture now and the vet said the pigs ears and bully sticks are the best for him to chew on at the moment and they are thank you thank you.  I will be in touch to get a new order and a few different things as well soon thanks Annie
Christopher C., Bardon QLD. DOG = Perseus 
Hi from Shanghai China. Aussie expat Chris and my wife FeiFei here in Shanghai. Discovered BlackDog brand a year or two ago in Melbourne and recently my wife, who is an Internet queen, discovered Bruce's Healthy Dog Treats recently at wholesale prices. We have three dogs, 2 Westies (Isabelle & Audrey) and a Rhodesian Ridgeback – Perseus. All three love love love BlackDog treats and some of the others we recently got from you.
Just stocked up on a big order last month while we were in BrisVegas… All hand carried back to Shanghai to treat our babies… The Roo Jerky and sticks are a real favorite. Here is Perseus tucking into a Beef Jerky !! Hmmm Mummy….Daddy….delicious !!
Vera S.,  Glenmore Park – Lucee
This is my little darling Lucee a bit of a chubby chihuahua. That is why I use your treats as they don't put on weight.
I buy them all the time and she loves them and they are good for her. Even her Vet agrees.
Jean k.  Murray Bridge, SA & BUDDY
"buddy received his bruces healthy dog treats today, he is patiently waiting to try them all , thankyou very much for allowing me to purchase such a great, healthy, affordable treat for my boy that i feel very happy and safe feeding to him." jean k.
Jeannie G,. Lane Cove NSW  PHOEBE DOG
I'm pleased to report that the Beef Jerky arrived a couple of days ago.   I tried to get a photo of (17 month-old) Phoebe whilst she was tucking into the jerky but it was devoured quite quickly! We strive  to give her the best food/treats we can find.
I really appreciate your customer service, Bruce and would be happy to do business with you again.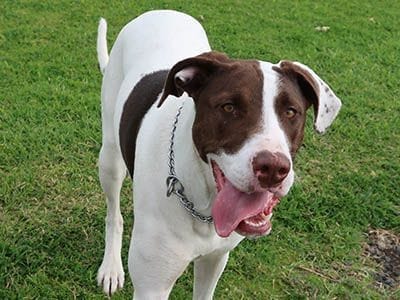 Doug J., Hoppers Crosssing VIC.  KARA
"Ordered treats on the Friday and they arrived on the following Monday.
Fantastically prompt service and products are well priced. Kara loved the free Roo Stick which was included consuming it in a few minutes."

Doug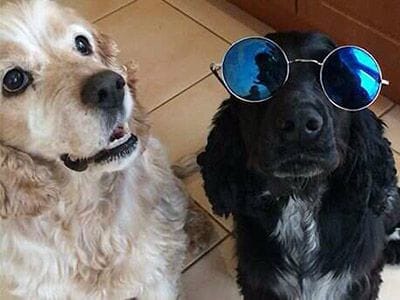 Chloe P. Dromana VIC 
i was out of town when the package of beef liver balls arrived today and found out how much my dogs like them they ripped through all the packaging.
They have never done that before!
Kind regards  Chloe
Narelle F. – Goldie (left) & Poppy (right)
The girls "Goldie & Poppy" were very excited today when their parcel of Duck Jerky arrived.  This is a great product and you have it at a good price.
Thank you for your prompt service.
Sheryl L – Sundae 
"A big thanks to Bruce and team for their great customer service – prompt with their response and very patient in answering all my queries. The treats were awesome too, not to mention really reasonably priced 🙂
Sundae had such a great time chewing the kangaroo tendons, and she absolutely loves the charcoal and glucosamine biscuits too. Can't wait to bring the treats down to the shelter – am pretty sure the dogs there will love it too!"
Bernadette A,,  NIPPER
We just received our order of treats and am very happy. Very quick processing of order and 4 business days later one very happy pouch.
Nipper loved the kangaroo treat and demolished it in seconds. We will definitely shop with you again and recommend you to family and friends.
Cheers Bernie.
Kerry L,. Williamstown – Spikey
Thanks Bruce for the fast delivery of The Chicken Skewers. My Cavalier spaniel Spikey loves them. We order regularly from you. Thank you. Great price as well.
The picture here shows Spikey  & his mate Archie who we dog sit regularly. Both love Chicken Skewers. I am a happy customer.
Keryn Bainbridge Quakers Hill – CHARLIE
I just wanted to say thank you for such a quick delivery of your awesome treats for my very special pooch. He absolutely loves them. He especially loved his free kangaroo stick. I inherited my Toy Poodle (Charlie) from my Mum after she passed, hence our very special bond.
We found out 6 months ago that he has pancreatitis after a bad attack which resulted in him in hospital for a couple of days. So this is why I'm so grateful that there are low fat treats out there for my special boy to enjoy…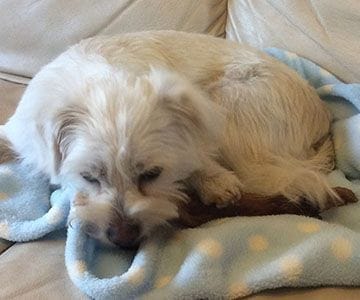 Hui Li  Doncaster VIC  Mochi 
Mochi absolutely loves the roo tendons and other treats that I bought from Bruce. I am very happy about the service and 100%meat jerky.thanks you so much for the great value.
Denise D., Williamstown. REMY
Remy is  food-ambivalent meaning that he's fairly picky about his food. The one thing I know he'll always go for are the liver treats so I always keep them onhand. Low calorie (good for the small breeds) and healthy; doesn't get better.
Michaal W., Williamstown – OTTO
Just wanted to say a huge thank you for delivering Ollie's dog treats for free! ( Inner west Melbourne – Bruce) She absolutely loves them! I must admit, I do get a bit nervous every time I run low. However, i know I can always count on you to deliver me some new healthy dog treats. Again, couldn't thank you enough!
Not only are your dog treats healthy and good for Ollie, but also cheaper then pet stores and supermarkets and delivered straight to my door!
Doug E., Williamstown – OTTO
Otto absolutely loves the chews and treats that we've bought from Bruce.
From our perspective it's good to know that they're all natural – and even better to see that they last a little longer than some of the other products!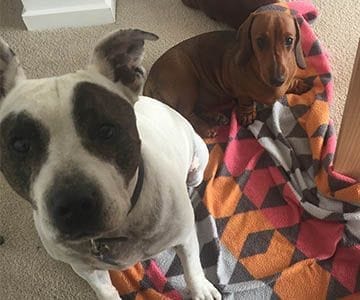 Michelle H  (eynesbury VIC) – Bandit & Penny

Just wanted to say how happy i am with the box of goodies i received. What an amazing box of goodies for my furbaby she is very thrilled.

Thank you so much, i will definitely be coming back!!! great value!!!
Margot O.

We needed some low fat chews because one of our dogs has chronic pancreatitis and can't have regular rawhide chews or even bones.

Since she is also super fussy with her food I ordered only a small amount of roo tendons and fish skins to see whether she could be convinced… She LOVES them both! So we will be back for more 🙂
MEL G – PRINCE

These Black Dog chicken breast fillets are the very Best treat ever and my boy Prince goes bonkers over them!

He tells me they taste like heaven on earth and he could eat them 24/7 if he was allowed. Not only are they super yummy…and healthy, but a very safe treat, as my boy has pancreatitis. So, from both of us, we thank you truly.

You have found 'forever customers' in us.
BRIAN G – DEFOR

We are so pleased to have found your healthy treats website and the Black Dog range of goodies. Our 6 year old Labradoodle, Deefor Dog, absolutely loves the roo sticks which are his very favourite. Without doubt the best we have ever bought and they are delivered right to our door.

The mini biscuits are a perfect size too, no need to break them in half. We will be buying all our dog treats from you in the future!
SUSY T – MOMO

Black dog's Lamb bone is a delicious treat that my puppy enjoys for days, great for teething and bribe when I need to leave her alone for a while.
GAYLE D BAILEY, ROCKY AND INDY

Hi Bruce. Lovely to speak to you, I have attached pictures of my three "boy's" Bailey and young Rocky and Indy, feel free to use as you wish.

I'm very appreciative of your healthy products and would not hesitate to recommend them to any dog lover. I'm very conscious of a healthy diet for my "boys" and know with Healthy Dog Treats I can give them a snack knowing it will fit well with their diets and they always love them.
GAURI W  – ROCKET AND PUMPKIN

Rocket and Pumpkin LOVE the treats from Bruce Healthy Dog Treats! They know when it arrives as Pumpkin takes it upon himself to bring in the Australia Post Parcel if I leave it at the front door! Thank you for making them so happy and yummy that the kids just love them. I would be happy to recommend you to all my doggy friends:)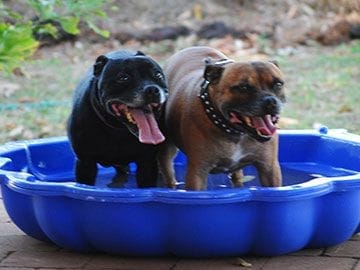 VIRGINIA M  – ARNIE

Thanks for your help. Our Arnie has gone from 18.5 kg to 17.1 since we got him onto your low fat treats. they love the chicken breast fillets.
STEPHEN R. FRANKLIN

Franklin and I would like to thank Bruce for his wonderful healthy dog treats. I've purchased the chicken breast fillets and glucosabics, and with that I also got the wealth of Bruce's knowledge, and his immense passion for dogs and the ability to share this knowledge.

Franklin loves the treats and I've since purchased a few more treats as I try to find something that entertains Franklin for a reasonable time. I would happily refer Bruce and his healthy dog treats to any dog owners I know.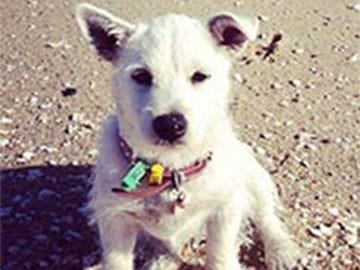 SARAH A  – CHARLIE

I can't recommend Bruce and his healthy dog treats enough. I went to visit him at a local farmers market to buy treats and learnt so much about dog nutrition and behavior. My dog Charlie got to sample various treats to make sure she liked them; we discussed which ones would suit my requirements and the prices were very reasonable.

This man is passionate about dogs and you can tell he really cares about what he is selling you and making sure you and your dog are happy. It is rare to get such fantastic customer service these days.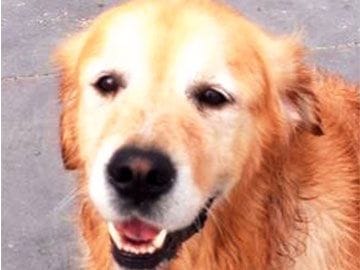 RICHARD O.  – FRED

My dog Fred loves the treats that Bruce has been supplying – there is no other Better judge than Fred!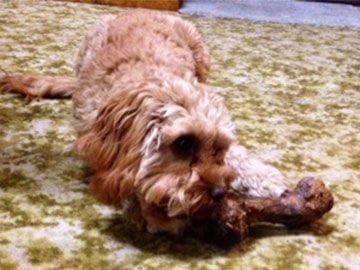 KAY M – LEXIE
Thank you so much for your delivery and my refund  my dog Lexie really likes the pork bone, much appreciated for your personal delivery.
ONUR – JAX 
Great stuff healthy dog treats .. my 12 week old lab pup cant get enough of your treats, excellent service great delivery.. A++ service
KELLY O, TEX
, DAISY, OLLIE & PEBBLES

Thank you for another great delivery. The high level of customer service that we receive at Healthy Dog Treats is greatly appreciated. All four of our dogs love the Black Dog treats that we order especially the yoghurt drops and the dog bone treats.

As our dogs are quite large we struggle to get treats to last longer than 2 minutes and have found the "Black Dog" to be the best and most liked (almost as much as chasing the hose).
JANNETTE M, ALICE SPRINGS IZZY 
I purchased some treats from your website for my new Miniature Schnauzer puppy Izzy well she finally arrived in Alice Springs on Friday and she just loves the dried chicken breast fillets, so I thought I'd send you a photo of enjoying them.
RHONDA M CHAR, SASSY, BUSTER  
We received our yoghurt drops and the free roo stick today and my dogs think it's Christmas already. My mother and I have 5 dogs, a Siberian Husky, a German Shepherd, an American Staffie cross and two Malamute crosses. All except the two Malamute crosses are rescued dogs and all of them love the yoghurt drops.
I have had the Black dog yoghurt drops before so I knew that they would be well received but they seem to be hard to source here in NSW and I wanted to get a large supply as I have just restarted my grooming business after a break of a few years. I use treats with the grooming clients to make the dogs feel more comfortable about being handled and to make the experience a pleasant one. I will let you know how that goes. Thanks again for the wonderful service, we will be regular customers!
MANDI H., –  JACK
As a dog lover an advocate for canine health, cancer treatment and prevention, it is refreshing to find individuals like Bruce Dwyer and Companies Like www.healthydogtreats.com.au in the marketplace. I am always looking for healthy, natural treats and chews for my dogs and after some illnesses, bones did not agree with their digestive systems any more. They needed supplemental nutrition, protein and exercise for their teeth & I found all this in Bruce's Healthy Dog Treats, which I came across these products by chance & am so glad I did!
Jack salivated over & savoured each one of these treats, which are still going some 3 weeks after purchase. He especially liked the Beef jerky but all were yummy & devoured quickly. Thanks Bruce and I will be sure to recommend them to others and via my charity that assists in the prevention and treatment of canine cancer.
JACQUI A., -MAGGIE  

Thanks for the delivery of  our dog treats. Your service is efficient and your products are terrific, at good prices. Our dog Maggie loves the Chicken Breast Fillets but she also likes the Roo treats.

Roo is a great food for dogs, being so low in fat. I'll be ordering all of her treats from you in the future – thanks again!
DONNA C  – LUCY 
Received my parcel today and have to say I am impressed, first of all the freebies were great and secondly I wasn't sure how they would go with the pigs ear but Lucy (the 15 year old) grabbed it carried it around for a while then proceeded to bury it on the lounge, after a while she came back uncovered it picked up up and took it to the bedroom and ate it, I really didn't think she would be able to cope with it but she thoroughly enjoyed it!
They both also coped really well with the mini charcoal biscuits so they will be on the next order along with some pigs ears.  The roo sticks are great also I break them into chewable pieces and they love them! I have attached a picture of Lucy with the pigs ear she was too cute had to show you! I will be placing a bulk order soon. Thanks for the freebies.
CINDY F  – RUFUS 
Rufous loves the kangaroo balls from Bruce's Healthy Treats! The balls are great as Rufous was bored with pigs ears; so now we hide the balls around the house and it keeps him busy while we are away and it tests his sense of smell out. Bruce's service is second to none he called to confirm order and 2days later the order arrived.
He even has developed a way I can save postage, which shows what a great service you get with Bruce. Thank you for the extra treats Rufous loves them
CAROL L   – ALICE AND AIMEE 
We are Alice (Maltese Terrier x Poodle), I am 4 years old and Aimee (Tibetan Spaniel), I am 1 year old and we both want to thank you for our parcel of Duck Jerky.
We welcomed the parcel delivery man in our usual excited way and were so please to receive our two bags of treats plus our bonus roo stick.
Our Mum always gives us a strip of duck each before we go to bed, we sit by the fridge and wait every night for our treat, then off to bed we go.  We are very impressed by the quality of service we received from you
ANN S  – MOLLY
Hi Bruce, thank you for my order, it arrived today after only two days. Molly, my little Jack Russell is so spoilt, but we love her dearly. She is a very fussy eater, but with your products, especially the Roo Tendons, we don't have a problem.
For the first time, I have purchased the Duck Jerky, I already know that she will love it just as much as all of your other products. I would like to add, that the Treats and the service just have to be five star.
RACHEL A ALTONA NORTH – RUBY 
Bruce has been looking after my dog Ruby for months now, and I know he has a lot of knowledge and extremely high standards regarding the care of dogs – so when he began to sell healthy treats for dogs I knew their benefits would be well researched and they would provide optimum nutrition for my dog. Ruby especially loves the beef jerky straps and the yoghurt drops.
Bruce is also really flexible and reliable around delivery and the prices are  great.
MARILYN M.,  ALTONA MEADOWS VIC – BLITZ 
My Boy Blitz loves Bruce, You can see it If you are lucky enough to be home when he comes to collect him for his walk. Blitz has changed so much in such a short time it's fantastic but whats also Fantastic is his Treats. These Doggy Treats are just what Blitz Loves after a great work out Walking, or just as a treat if he's a good boy.
There are great varieties and his favourites are Yoghurt Drops, roo Sticks, And the Beef Liver. He licks his lips for more. They are great for dogs And Contain Healthy Components Vital to our Doggies Health
KELLY H  – AVA
Black dog treats are Ava's favourite treats, especially the chicken discs and roo jerky.
I prefer her to eat these treats because they are Australian made and natural. I also find Bruce's prices to be very competitive. Ava knows where the black dog treat cupboard is and likes to lead you there now and again for a little treat.
KATRINA H,. SPOTSWOOD – MONTY
We purchase the Black Dog All Natural Treats for our dog Monty who loves them!  I previously purchased the fresh dog treats from the supermarkets but found it was easy to over feed him as we were always conscious of using them up before the expiry date!    With the Black Dog product we give Monty his treats as we need to and are happy they are All Natural and good for him.
KATRINA H., SEABROOK VIC – SCOOTA & DAISY
Bruce introduced us to the Black Dog treats, which my dogs absolutely love and will do anything for.  The popular supermarket treats, they would just grab at and swallow,  they did not work as a training tool.   I always had trouble with Scoota pulling on the lead, this is  no longer a problem for me with black dog treats in hand, we are  developing his on lead walking training nicely.
I would highly recommend Bruce to care for your pets he is passionate about what he does and really cares.

HELEN P.,  

Numurkah – 

MILLY

Milly is very pleased with her latest treats and especially enjoys her yoghurt drops.Thank you Bruce for the prompt delivery. We'll be back for more when they are all gone.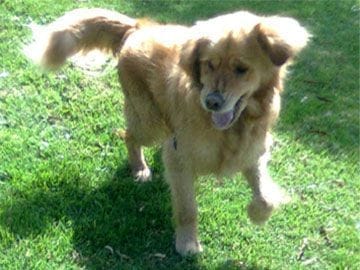 DOROTHY B  YARRAVILLE  – WATSON

To be honest my golden retriever, Watson, is completely enthusiastic about all treats.  So the real question is – what do I like?  I like treats that don't have lots of fillers and don't contain sucrose (which some leading supermarket brands do contain).  100% meat is good.  

I also like the idea of 100% roo meat because it's such a lean meat and very environmentally friendly.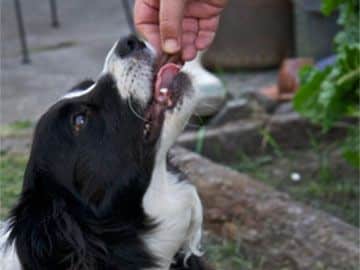 COL F.  ALTONA  VIC – MILLYMy Dad's Border is a bit of a freak; prefers you to leave the room before she eats.  But it's "gloves off" when it comes to your Blackdog treats.