If you need dog treats in Canada, we are here to help you. We have a diverse variety to suit all breed and keep your pet healthy and happy. We have treats that are free from additives and available in different textures and sizes. With our great selection, you can satisfy the cravings of your pet and even use the treats as a reward. Get quality dog treats in Canada that your pets will absolutely love.
We often get individual dog owner, and importer enquiries from Canada for our healthy dog treats – so we thought we would have a closer look at how we can support Canada.
In 2023 Canada has reached 38 million humans, and nearly 8 million dogs.
And in fact Canada has a lot of similarities to Australia in size and original demographic mix  so understanding that they want to treat their dogs with the best food and treats makes a lot of sense.  One of the bigger differences is the much lower temperatures that Canada gets to, and perhaps the less urbanisation of the country.
There are of course big Cities in Canada, but with so many large rural populations and temperatures often below zero Degrees Celsius, this seems to sway the preference for many Canadians to bigger more robust dog breeds.
To get a better understanding of the bigger dog preference we see that the top 12 dog breeds in Canada for 2022 were:
Labrador retriever,  French bulldog, Golden retriever, German Shepherd, Poodle, Bulldog, Beagle, Rottweiler, German shorthaired pointer, Dachshund, Pembroke
As you can see the french bulldog, poodle (if not standard) and Dachshund are the smaller breeds to make this list.  But dog food preference, size of dog, and nutrition do not always easily align.
The main reason we began our healthy dog treat business in 2011 was to make up for the woeful grain laden biscuit dog treats available at the time, and the dog foods that only had up to 40% meat at most.  It is now 2023 and nothing much has changed.  Dog food manufacturers continue to buy out the smaller dog food makers, and keep the meat content very low to keep profits high.
Higher meat content (100% single ingredient) from a known and trusted source, makes up for that amino acid deficient many dogs have.  Also our selling all treats in bulk sizes at discount rates is very popular too.
Meat based dog treats are a great occupier, natural teeth cleaner and nutrition supplement. We have written many articles about the benefits in clean healthy meat for dogs.
The only question is what do you need/ want from our treat selection. While many people in Australia value our beef and chicken meat treats, over seas countries often seem to go for the more exotic treats we can provide.  Be that organic fish or kangaroo, or responsibly farmed crocodile meats and bones.
WHY healthy dog treats for Canadians?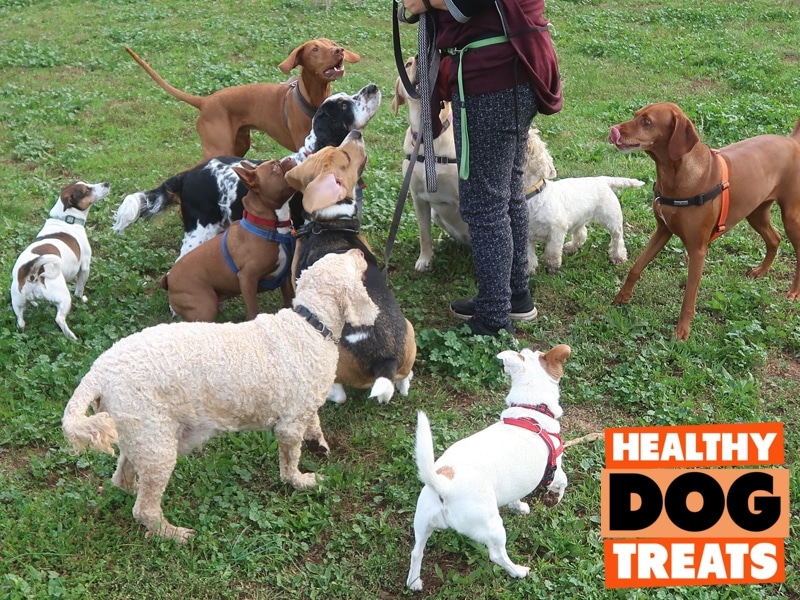 We know that you can easily get any of the global brands of dog food, but  they only have to have 18% protein in them (aafco requirement), from any source. And often from questionable meat quality.
If you are a Canadian dog owner, a Canadian retailers/ distributors -we welcome your enquiry.
To assist you navigating around our site, besides ordering treats by animal type, we have also provided functional categories:
We are a family business which means we always try harder to solve any dog owner/ dog issue (like allergies etc)
These are the links directly to our exotic kangaroo dog treats and Australian crocodile treats (again many 100% meat or meat and bone options) !
Want to find out more about dog treats in Canada?
Please contact us if you want to know more, as an individual, store, wholesaler or distributor,
Cheers Bruce and Archie Dog