Dog treats online, just got a wake-up call in Australia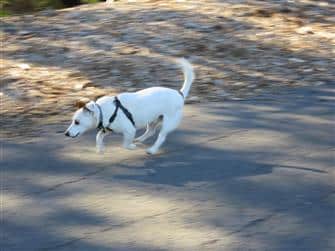 After literally many months of planning and now activation our new site is now online.
This hasn't come without hiccups and I request that if anyone has any issue with useability or something not working like it should, please contact us immediately.
Dog Treats online what we have done differently
The previous site layout had a lot of text explaining why our treats were better, but I get now that many people just want to land on the site and buy.  That is why we now have the category boxes top left in big text and the postage banners throughout showing you how affordable all the dog treats are.
Like many other sites we now display a lot of dog treats on the home page from the most popular to random and latest dog treats  Sometimes you don't know what you are after until you see it, so this gives viewers some good ideas.
The main difference between our site and others is besides the low prices, is that all of the treats are actually healthy for dogs. NOT more wheat based filler like most dog foods and dog treats tend to be. If you want 100% meat based dog treats, each category (except biscuits and yogurt) have them. And here is the kicker, EVEN the other treats are 80% plus meat !  Not 20% like other treats and dog food!
We know our dog treats (and now cat treats) are the best and healthiest for your dogs, we are just hoping that the new display methods we are using make it easier for you to select what you want, as healthy dog treat options.
Oh, and for the people who want to know why these healthy dog treats are healthy, we have the ABOUT section and a bunch of articles in the NUTRITION tab at the top.
But its not easy keeping a blog up to date with new articles and images .. so if you want those, many of our viewers Like our facebook page. There they will see healthy dogs running around off lead in a local dog park or at the dog beach.  This site is not about any get the rich strategy, its just part of our mission for dogs being healthy through exercise and the best (meat based) nutrition around.  We can only do so much, now its your turn . .. to actually buy something for your dog !