Top 5 best-selling dog treats (better than on) Amazon's list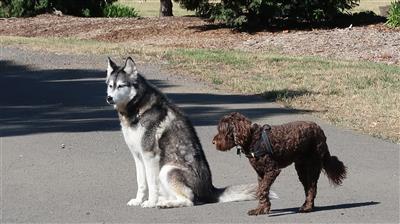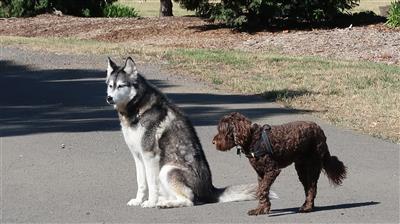 Its always nice to have a sanity check to see how you are doing with the 'competition'.  And as the Amazons goliath is expected to rip through the Australian retail scene any moment now (2017), this article ties two needs into one.
Calling Amazon a competitor is a little rich, considering their massive size, they are a category killer. However since like eBay most of their sellers are often 'drop shippers' or warehouse affiliates, often without any actual product knowledge of handling, buying dog treats or dog food through a cut price directory is the last thing that we would do or recommend.
We guarantee quality and service and know all about dog treats (and real dog nutrition) that is why we live in the dog service industry, its not just about the money.
What we have decided to do is the fun experiment of seeing what were amazons 2016 best sellers, and what ingredients they contained, and offering you a MUCH BETTER NATURAL alternative.
A report by the " petfoodindustry" site claimed that  online sales of five pet foods and treats  on Amazon in 2016, were reported by a company called One Click Retail. "Amazon's top selling pet food was Taste of the Wild Dry Dog Food with more than US$25 million in 2016 sales. Among pet treats, the top seller was Greenies Dental Dog Treats, bringing in nearly US$10 million in 2016 sales. Overall, pet food made up approximately 35 percent of Amazon's US$2 billion in pet product online sales in 2016."  (ref  petfoodindustry)
We are unable to compare 'apples with apples' because one, we don't sell "dog food". Our dog treats are too good to be classed as vegetable filled dog food. And two, we sell meat based dog treats not apples or grain based dog treats, like many of our competitors, and like those best selling products sold on Amazon.
Dogs in the wild hunt and mostly eat meat from their prey. They eat 100% meat, 100% offal or 100% bone.  They don't have a lot of filler like grain and potatoes (empty carbs with  virtually no protein value).
Let's look at what you could substitute 'best sellers' for with geniune meat treats.
Five pet foods and treats – Amazon top sellers
Amazon 2016 Best sellers
Healthy Dog Treat preferred option

1 Taste of the Wild dry dog food – High Prairie Canine Formula with Roasted Bison and Venison

INGREDIENTS LIST

Bison (12%), Lamb meal, Chicken Meal, Sweet potatoes, Peas, Potatoes, Canola Oil, Egg product, Beef, Roasted Venison (4%), Tomato pomace, Potato Protein, Pea Protein, Ocean Fish Meal, Minerals, dried Chicory root, Tomatoes, Blueberry, Raspberries, yucca schidigera extract.

Any of our 100% kangaroo range.

We note that 12% bison is great for The Taste of wild product (but if it is raw bison, that equates to 4% bison meat.  Our roo jerky is an organic meat that is 100% kangaroo – meaning 1 Kg is equivalent to more like 3 kg of KANGAROO.

Affco make dog food providers tip in a whole bunch of pharmaceuticals (often non natural vitamins and minerals) to reach their table 'standards'.

Our Roo products are as nature intended, undiluted.

2  Taste of the Wild – Pacific Stream Canine Formula with Smoked Salmon

INGREDIENTS LIST

Salmon (21%), ocean fish meal, sweet potatoes, potatoes, canola oil, salmon meal, smoked salmon (4%), potato fibre, minerals, dried chicory root, tomatoes, blueberries, raspberries, yucca schidigera extract.

Any of our extensive 100% fish range.

Taste of the Wild – Having 100% salmon is admirable, but it doesn't say what part of the salmon they use, and if it is 21% raw salmon by weight or dried you are getting.  'Ocean Fish meal' could be anything.

Our fish range are sold by fish variety name. They are dried so you are actually getting 3 x the raw equivalent.  You are not getting sweet potato, potato or potato fibre as they are unnecessary filler vegetable matter that is cheap and fills the packet, very low nutrition value to a carnivore dog.

3  Wellness CORE Natural Grain Free dry dog food – Original Turkey and Chicken, 26-Pound Bag

Nutritional Info

Ingredients

Deboned Turkey, Turkey Meal, Chicken Meal, Peas, Potatoes, Dried Ground Potatoes, Chicken Fat (Preserved with Mixed Tocopherols), Tomato Pomace, Chicken Liver, Natural Chicken Flavor, Ground Flaxseed, Salmon Oil, Spinach, Vitamin E Supplement, Broccoli, Carrots, Choline Chloride, Parsley, Apples, Blueberries, Kale, Sweet Potatoes, Taurine, Mixed Tocopherols Added to Preserve Freshness, Zinc Proteinate, Zinc Sulfate, Glucosamine Hydrochloride, Chondroitin Sulfate, Calcium Carbonate, Niacin, Ferrous Sulfate, Iron Proteinate, Beta-Carotene, Vitamin A Supplement, Copper Sulfate, Thiamine Mononitrate, Copper Proteinate, Manganese Proteinate, Manganese Sulfate, D-Calcium Pantothenate, Sodium Selenite, Pyridoxine Hydrochloride, Riboflavin, Chicory Root Extract, Yucca Schidigera Extract, Vitamin D3 Supplement, Biotin, Calcium Iodate, Vitamin B12 Supplement, Folic Acid, Ascorbic Acid (Vitamin C), Dried Lactobacillus Plantarum Fermentation Product, Dried Enterococcus Faecium Fermentation Product, Dried Lactobacillus Casei Fermentation Product, Dried Lactobacillus Acidophilus Fermentation Product, Rosemary Extract, Green Tea Extract, Spearmint Extract.

As the dog food claims turkey and chicken as major ingredients we would recommend our

100% dried chicken or duck jerky  products.

We do not apologies for not including third to fifth ingredients of " Peas, Potatoes, Dried Ground Potatoes" in our products.

Again we believe in single ingredient dog treats or as close to them as we can get.

4 and 5 GREENIES dental dog treats – teenie, original flavor, 130 treats, 36 ounce

 

Ingredients
Gelatin, Wheat Protein Isolate, Glycerin, Pea Protein, Water, Potato Protein, Sodium Caseinate, Natural Poultry Flavor, Lecithin, Minerals (Dicalcium Phosphate, Potassium Chloride, Magnesium Amino Acid Chelate, Calcium Carbonate, Zinc Sulfate, Ferrous Sulfate, Copper Sulfate, Manganese Sulfate, Potassium Iodide), Vitamins (Dl-Alpha Tocopherol Acetate (Source Of Vitamin E), L-Ascorbyl-2-Polyphosphate (Source Of Vitamin C), Vitamin B12 Supplement, D-Calcium Pantothenate (Vit B5),Niacin Supplement, Vitamin A Supplement, Riboflavin Supplement, Vitamin D3 Supplement, Biotin, Pyridoxine Hydrochloride (Vitamin B6), Thiamine Mononitrate (Vitamin B1), Folic Acid), Dried Tomato, Apple Pomace, Vegetable Oil (Preserved With Mixed Tocopherols), Ground Flaxseed, Dried Sweet Potato, Cranberry Fiber, Dried Cultured Skim Milk, Choline Chloride, Taurine, Decaffeinated Green Tea Extract, Carotene, Chlorophyll (Sodium Copper Chlorphyllin)

We recommend  Roo tendons, roo cartilage, shark cartilage, bully sticks or any other of our 100% meat range.

We also have medium and big chewer sampler packs you can buy to test what "dental" chew your dog best likes. (see our SPECIALS category)

If you want to clean your dog's teeth naturally, our dog treats are also provide natural nutrition benefits when digested, not just more filler wasted calories / kilojoules.

If you realise that dogs came from carnivores only 20,000 years ago and their digestion needs Meat protein and fats to operate properly, you would be amazed at how many ingredients any veggie based  "dental stick"  requires.
CONCLUSION
We are not attacking the specific brands above, but noting the difference between any grain or vegetable based dog food and dog treat, and the dog species preferred meat dog treats we provide.  No doubt the above products like the rest in their class meet the aafco table requirements to be called dog food. We just challenge that a table is a sufficient guidance when it was orchestrated to make it easy to provide grain or potatoes as the main food source rather than meat.
You would also be aware that if you think that aafco is right and you are not a raw feeder, you can still feed your dog 25% of its daily energy intake as raw meat or our dog treats, without upsetting the affco vitamin and mineral requirements.
If you read our previous article on aafco, you will remember that the volunteer organisation is stacked with 'dog food' company lobbyists.  The nutrition tables that dog foods must meet have very low protein requirements, don't include the type of protein (so poor bioavailable grains or potato are substituted for real dog food meat), and the tables have artificially high vitamin and mineral requirements to prevent natural dog food like meat being called dog food.
THAT is why the table of amazon best sellers, has such a massively long list of ingredients wrapped up in a carb majority product.  By the way, our 100% meat products have NO FILLERS.  They have no preservatives, and last for over a year in pantry conditions.
Meat has a massive amount of natural enzymes required for dogs and natural minerals and vitamins, also required by dogs, because dogs evolved to eat meat.
Makes you wonder when we went from a society that knew natural was better, to thinking that the more harsh chemicals you can stuff into a bottle or bag, the better it is. Like you are paying for a product by the word, not what is actually in it. Like a single ingredient. This isn't human shampoo, this is your dog main food sources we are talking about.
I am sure that all of these products that were best sellers make their buyers very happy with their purchase. Because the competitive nature of Amazon means that they were getting these products at bargain basement prices, with no doubt very varied storing conditions of the sellers.
The dog food does make an admirable attempt to be more owner friendly by substituting grains for potato, but its like substituting oranges for apples, they are still a fruit, and not what a dog should be eating for best health. And of course by trade marking a name, and putting in a unique ingredients list you can charge more than a generic single product – the whole end game of any corporation.
But why not get what you paid for, like 100% meat dog treat products ..  ?