For Premiumisation & Humanisation treats, Applaws it's all good.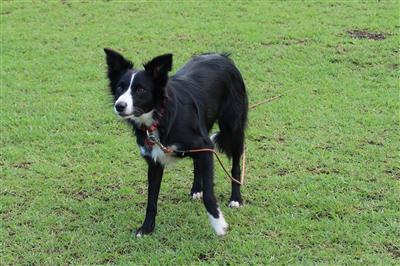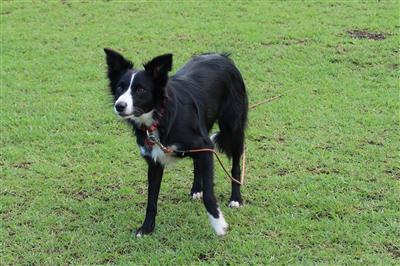 A recent Euro Monitor report stated that Premiumisation & humanisation were all the latest trends in dog food, and that leading the vanguard was a brand called Applaws.
They are quoted as saying that "It's All Good" was promoted as cereal- and grain-free, with free-range chickens providing a high-quality source of protein."
So I thought it would be good to see what the gold standard in premium dog food has in it.
Their PR says that "Applaws It's All Good 50 Large Adult"  is .. made with natural ingredients, 50% of which is high quality protein from animal ingredients. This means that the protein comes from poultry with "free run" chicken rather than from cereals or grains. Free Run Chicken is chicken that isn't caged.
However it seems that there is very little difference between free range and free run chickens, and there are almost no nutrition differences.
" At Applaws, we believe that as a meat eater by nature, your dog needs meat to thrive."
I read this statement and agree whole heartedly, but wonder why they believe that dogs only deserve 50% meat?  If a dog was truly a 'meat eater by nature' why aren't they eating 100% meat ??
"Cereals and grains such as wheat, sorghum, barley, rice and corn all contain carbohydrates which can turn to fat when eaten and may cause excessive weight gain. Meat contains NO carbohydrate and can help your dog to stay a healthy weight and develop lean muscle tissue. "
This is a very curious statement at complete odds with every other dog food company. Carbohydrates are plant sugars and are the main method that vegetables provide energy to the animals that consume it.  Too much grain vegetable, meat or fat, will turn into fat.  That isn't the reason that we don't recommend carbs for dogs.
It begs the question of why the vegetables that they are replacing grains with are so much healthier? That is, veggies are also typically full of carbs.
"Many dogs with cereal or grain related allergies have found relief with a cereal or grain free diet."
The amazing thing is that true food allergies are moderately rare in dogs in Australia. Dogs can have a level of food intolerance, but a healthy, walked dog in general will have allergies to many other things like grasses and pollens and fleas before they have a food allergy.  And food allergies can occur across grain, vegetables or meat.  Its the dog's system over reacting to the protein in the food and creating histamines that is the cause of the dog food allergy. There are very few stats on what foods cause food allergies in Australia, but most dog food companies try and claim its the fault of meat.
It appears that this company has realised there is a HEALTH niche that they can explore, they add an extra 20% meat to the regular 30% meat that most other companies produce, and substitute veggies for grain and they have perfected a miracle food?
Again, why is there a set low limit on the amount of meat in dog food – IT'S ONLY BECAUSE OF THE PRICE THEY CAN GET AWAY WITH CHARGING.
'petfoodreviews' go over the ingredients list shown at the bottom of this article. They give the product a 4 out of 5 stars and say its one of the best in the supermarkets.
Let's review the dog food review, from a raw meat feeding perspective:
The original formula in UK tends to have 60% meat, but in Australia its 50% poultry. (It's All Good Adult Small & Medium Breed Chicken).  Note chicken is the cheapest farmed meat in Australia, hence why even the 'premium' brands tend to use it.
" All their foods are grain free with a focus of all protein coming from meat ingredients, which is in keeping with a natural canine diet."
Doesn't anyone else get how ridiculous statements like this are?  "in keeping with a natural canine diet" it's like being half pregnant.  You either feed your dog a natural raw meat based diet (and healthy meat dog treats) or you compromise to make a company more money.
" The protein level of 24% is moderate for dry dog food, but at least we know it's coming from highly digestible protein sources. Dogs have a small intestinal tract which means they digest meat protein far easier than protein from peas, grains, and other sources."
Which again is one of the main reasons why close to 100% meat should be used for most dogs! You will note that this and other review sites still give a lot of grain based dog foods high stars – because those brands still advertise or are sold through companies that do advertise on their site.
As the ingredients list below shows, the first two ingredients are a chicken meal and turkey meal (making up 50% dry weight) but the third major ingredient is "pea starch".  The site says it is "often used as a texturizer to bind the food into a kibble." They calling pea starch a "decent ingredient" is amazing since a few paragraphs above they talk about not using PEAS for protein because they are harder to digest than meat !!
Ingredient 6 and 7 are "Potato and tapioca starch" and they are used to "bulk up the carbs in the food. "
Curious that they give this a big tick after saying how carbs are bad ?!  "Many people are against potato as a carb source as it's seen as being high GI, but when used in moderation it's fine."
Again who says potatoes used in moderation is fine?  It's a HIGH GI carbohydrate source the complete opposite of bio available meat protein.
I could go on showing the mass of inconsistencies in this generally positive review.  But the reality is they are trying to be nice to this product because its the best of the human made a bunch.  It has one of the highest meat contents in Australia and is made in Australia, but I still say that 50% of meat is NO WAY near good enough.
That is why my dog is on a meat based raw diet and has meat based treats as supplements to counteract any of the small issues that arise from me giving a small amount of very high fibre pellets to keep his stools regular.  How much do you compromise?.
++
Ingredients  It's All Good Adult Small & Medium Breed Chicken:
" Ingredients:
Chicken Meal, Turkey Meal, Pea Starch, Dried Chicken, Potato, Tapioca Starch, Chicken Fat (preserved with Mixed tocopherols and citric acid), Flaxseed, Fish Oil, Natural Chicken Flavour, Salt, Rosemary Extract, Carrots, Sweet Potato, Cranberries, Alfalfa, Dried Kelp, Yucca, Glucosamine, Chondroitin, Beet Pulp, Lysine, Vitamin #(A, B1, B2, B5, B6, B12, D3, E) Biotin, Folic Acid, Niacin, Magnesium, Iron, Zinc, Manganese, Copper, Mauri Mos (Natural Prebiotic) and Calcium Propionate.
Chicken flavour.