Divine tempters dog treats are the best treats according to review.com article 2017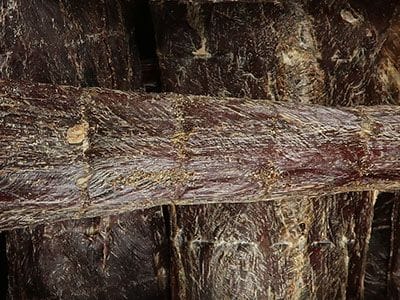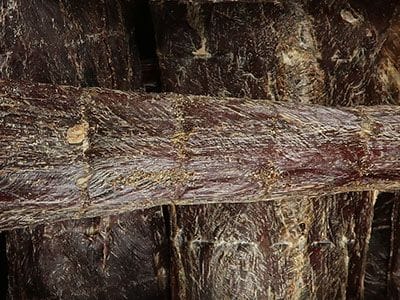 If you have read our blogs before you would realise that we are very strict on what we believe makes for a good dog treat – worthy of being called a dog food supplement (as good or better than premium dog food).
They say "the best dog treats should pack plenty of protein. They should also be free of unnecessary additives like artificial flavours or extra salt and sugar. To find the best we consulted vets and dog trainers, scrutinised ingredient labels, and tried out our favourites …  because dogs have individual tastes .. our top picks offer a variety of textures and flavours to appeal to even the pickiest  pooch." Ref 1
This is pretty much our selection criteria for selling dog treats.  Strangely they mention "plenty of protein" and skirt around the fact that vegetable and meat proteins are utilised very differently by a dog's body (carnivore dogs use meat protein much easier, so its typically easier to digest and for the body to use). And the only reason to include grain and vegetables is cost, not health!
Typically we find this kind of ambiguous protein source review from companies that are sponsored by dog food companies (who always have a large amount of grain in their ingredients), very mis- leading at best.
Cutting to the chase, we look at what they considered the "best overall" dog treat.  Its called X Carnivore Crunch beef recipe. Now if it was just beef it would probably be called BEEF not beef recipe – but full marks for using the word carnivore in the brand.
The amazon site says about this treat "Made with raw, freeze-dried naturally raised meat, from USDA-inspected facilities +  NO grain, fillers, added hormones or antibiotics, artificial preservatives, colorings, sugar or salt"
On the brands actual website it says "Ingredients = Beef, beef liver, beef kidney, beef heart, beef tripe, beef bone, pumpkin seed, fenugreek seed, tocopherols (Preservative)
Things to note about dog treat ingredients
Unless an offal piece is very rare (rare animal or used by humans) it is much cheaper than meat typically.  This is why while beef is the first ingredient in the reviews favourite dog treat, the next four are offal. NOTE we love offal for dogs, and I regular feed my dog beef liver dried, lamb based dog treat and lamb kidney raw, but in very small amounts.
The raw feeders guide is to feed Meat at about 80%,  then offal maybe 10-15% following by bone (for calcium).  If a dog has a meat based main meal, then feeding them an offal based dog treat is perfectly fine. But as 95% plus of dog owners in the developed world typically feed their dog grain based commercial dog food, this kind of dog treat is still cheating your dog on animal meat protein.
That is,  (unless the QUALITY meat percentage is 80%) you are feeding your dog more grain for little gain. But as dog treats and dog food have no regulation to show the actual percentage of any ingredient, we are guessing that ingredient splitting is allowing a low percentage of meat to be included and the margins to be high.
It is likely that " pumpkin seed, fenugreek seed, tocopherols"  Non meat products are in low amounts, so that is very secondary to how much actual meat is included – but as discussed, that is conveniently not mentioned. " Raw, grass-fed beef 98% beef, nutrient-rich organs & bone" could mean 98% beef, OR 98% beef and organs …
If you are after a meat dog treat, don't buy into the "recipe' or composite treats.  We have customers who buy yogurt and our very high meatballs and bars range (80% meat) and we make everyone very aware of that.  And that is why we can sell these things as such low prices. HOWEVER if you want a meat treat, to supplement what your dog is missing out on, in commercial grain dog food, then single ingredient dog treats are the ONLY way to go.
Reference
1              reviews.com/dog-treats/