Shark cartilage for dogs is a SUPER food dog treat, NO FILLER.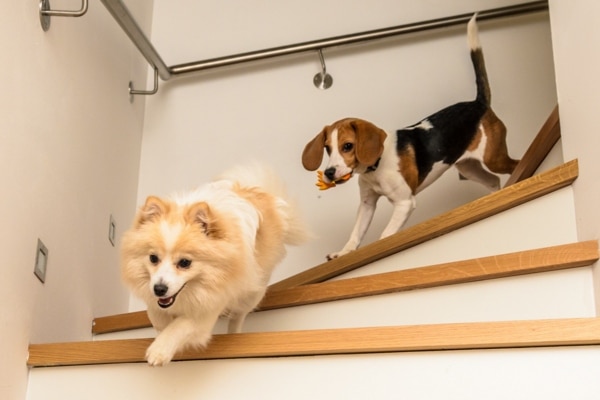 Shark Cartilage, So Much More Than A Treat!
If you want to give your dog an organic, low fat, low energy dog treat, that will clean their teeth and prevent lameness and future arthritis issues – then Shark cartilage is the only LOW-COST option.
For those in the know … Shark cartilage is a daily staple of their dog's diet – NOT just a treat.  So, let's look at why it is one of the most exceptional, highest value treats available ANYWHERE.
Shark Cartilage – Occupier and Teeth Cleaner
Let's start with the basics and why shark cartilage is the go-to treat for ANY dog, regardless of if they have any medical conditions or not.
People often don't like giving treats because they think that it will add weight to their dog, or they will have to give them less dog food.  And if you give a regular treat in large quantities that is true.
The exceptional point about shark cartilage as a dog treat, is that because it is a cartilage and not a muscle meat or offal, it has very low kilojoules (or calories) per gram. Rather it is packed with active ingredients that are vital to the prevention of JOINT PAIN.
If you have a SMALL DOG, our Shark Cartilage Regular packs have mostly smaller width sticks in them, that dogs can just gnaw on.  Chewing to their heart's content satisfying them while ALSO giving them a great dose of chondroitin and glucosamine – the two major active ingredients in any good joint support compound.
Shark Cartilage REGULAR sticks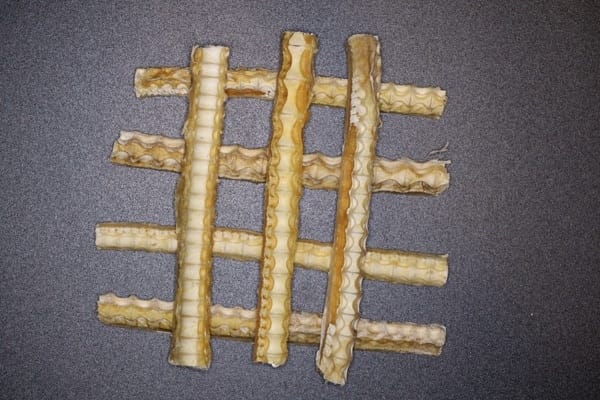 If you have a medium or large dog with much higher chewing capacity, the Shark Cartilage WIDE option could suit your beloved dog better.
Shark Cartilage WIDE WIDTH sticks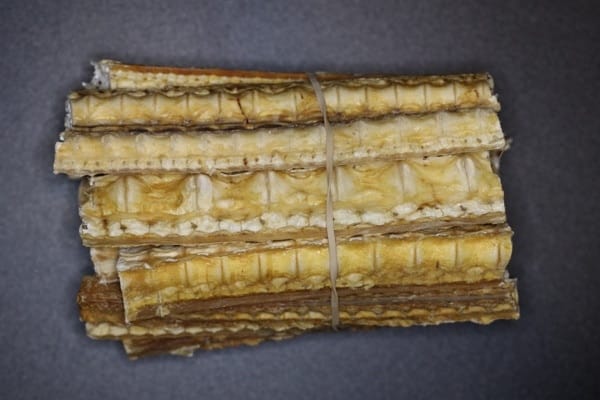 Beside occupying your dog while not adding excessive energy levels, the treats are also cleaning their teeth and gums.  They are doing this relatively gently without the fear that some people have in giving their dogs dog treat bones.
Healthy Dog Treats stock three to four versions of shark cartilage at any time. In addition to the two sizes of Shark Cartilage pieces above we also sell a Granular Powder and a Fine Powder for dogs unable to chew pieces.
Shark Cartilage Granular Powder dog treat
(note colour and size of flakes change regularly – we aim to update current batches on the product page)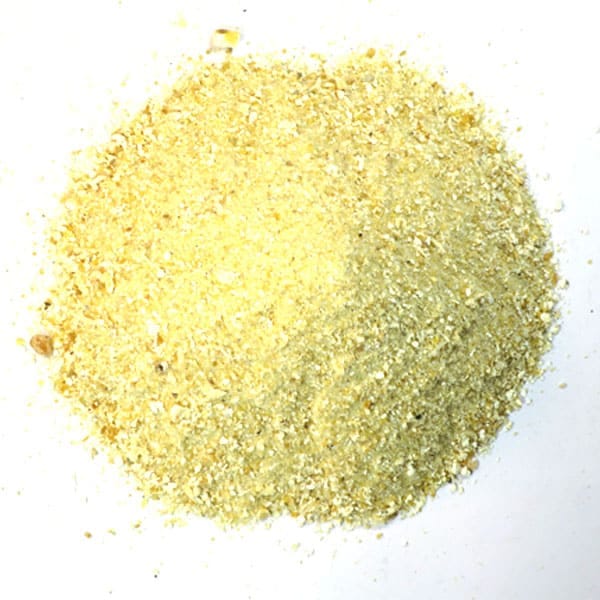 Shark Cartilage FINE powder Dog Treat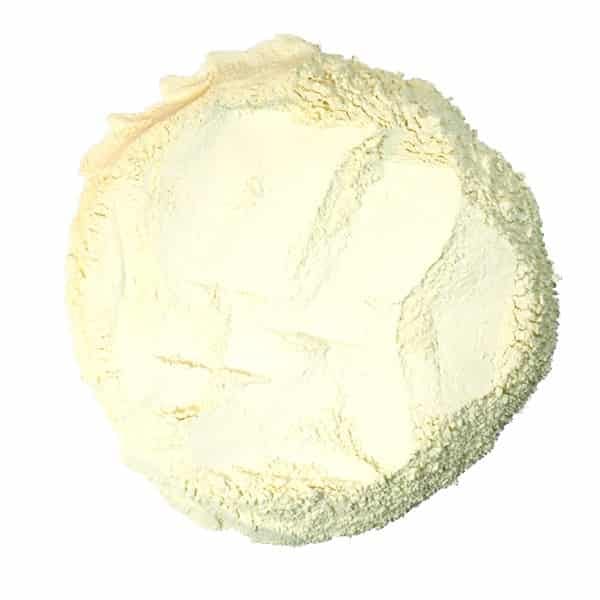 Shark Cartilage: Natural, Organic and Zero Carbs
With most owners interested in removing additives and colourings from their dog's diet … this also fits the bill.
You will also notice that ANIMAL products have ZERO carbs (SUGAR).  Dogs normally get enough of that in their kibble.
Shark cartilage was once considered as the waste product from gummy shark catches after the fillers were made for the human restaurant market. The shark cartilage comes from the fin of the shark, and unless used for dog treats would either be highly refined and sold at much higher amounts for human medicine or wasted.
This is a true SINGLE INGREDIENT dog treat, that is ORGANIC (the ocean is not farmed) and as natural as they come.
Shark Cartilage – A Joint Support Compound
We have written several articles previously and included dog trials on shark cartilage to show how it is proven to prevent lameness and sure up the cartilage of the dogs' own bones.
Shark Cartilage for dogs – the science test results for arthritis relief
Shark cartilage dosage levels to relieve dog arthritis
It can be used as a PREVENTATIVE medicine as well as reducing the pain and walking issues in dogs that already have arthritis. Imagine being able to avoid expensive monthly pharmaceutical injections by using these products as a preventer.
But why would you be interested in something that just helps rebuild the joint cartilage?  Well because it does far more than that.  Shark cartilage also has a part to play in increasing the viscosity of the fluid between the joints (preventing further wear). It literally is the miracle treat!
If a dog's joint does fall prey to cartilage degradation, the dog will adjust its gait to compensate for the painful movement. They will not play as much; they will be irritable and even aggressive. Adapting their gate unnaturally will also potentially cause pain in their other legs and hips as their body compensates its movement to provide the least pain thereby causing wear in other parts of the body.
How do these shark cartilage products differ from the jar the Vet sells?
Well, first of all these products are much more economical. What you buy from the vet is a highly refined product. MOST vet products are filtered and only use TWO of the EIGHT active compounds found in shark cartilage namely the glucosamine and chondroitin.
BUT for all that refining (and removing or not caring about the other six chemicals that can be of benefit) you might be paying five times the price per gram. And that is for a powdered product that doesn't have the added benefits of teeth cleaning or occupying the dog at all.  It really is a wasted opportunity!
Why choose Healthy Dog Treats as your shark cartilage provider?
Because we have been providing treats to Aussies since 2011 and ensure that each specific treat is the highest quality on the market.
We don't buy by the bulk containers from random sources like many of the big companies. Treats are our business – this is ALL we do. Over the years we have rejected many shark cartilage samples and have only continued with the most premium quality version of this treat that we can obtain.
Our Personal Story
A few years ago, my own dog, Archie Wonder Spoodle, started going lame on walks. It was a gradual deterioration that took place over a few weeks. As you may know, dogs don't like to let on that they are in pain, they have a natural instinct to hide weakness so that they are not disadvantaged in the pack.
This is what prompted me to revisit the science papers on the use of shark cartilage with dogs. I had been told anecdotally by some vets about shark cartilage, but I had a deep need to do the research myself.
It took only a few weeks from giving a daily dosage of a few medium shark cartilage sticks to bring my dog back to completely pain-free lame-free walking.  And at twelve years old, he is still going strong!
What a happy healthy joint support 14 year old dog looks like (My dog Archie – 2022 !)