Your Best bully stick GUIDE in Australia – A stick for every dog!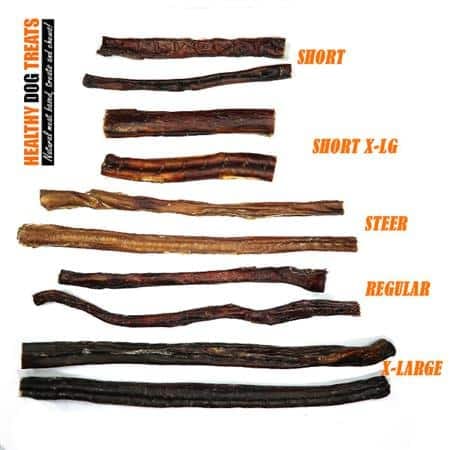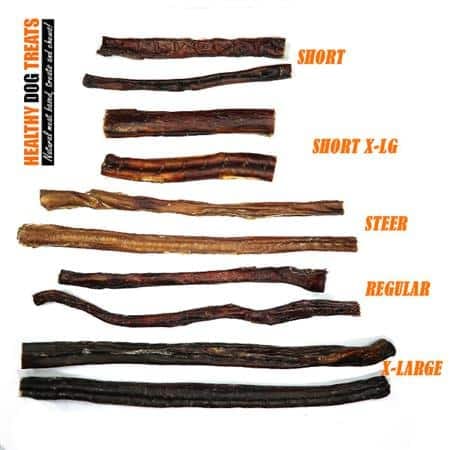 Did you know that Bully sticks / Beef Pizzle are the number ONE long chewing dog treat you can buy? They beat those fake compressed vegetable nonsense on every nutrition level, but that there are much more to them and your dog, than one single whole ingredient.
Yes the ingredients are 100% aussie beef muscle meat, but they are much more than that. You see, we have trialled many sources over the years, and most of them DONT reach anywhere near the high standard we set.
Our range is renowned for what we have rejected, as much as their HIGH quality it includes and how wide it spans. THIS is why we know that if you attempt to buy from any other company, even those that farm and dry their own sticks, that you will never get anywhere near the FULL RANGE that we have.
Why people buy bully sticks
Dog owners will mostly tell you that they buy beef bully sticks because they want something that will preoccupy their dog for a long time. This is because dogs can easily get bored and destructive around the house or yard, and not everyone has time to walk their dog every day.
But the truth is that they serve many more functions than that. Most dogs get very second-hand meat in their dog food pellets, or if they eat wet canned food or roll, they probably are eating TVP soy product made to look like meat. Dogs are a carnivore and flourish on 100% meat products. The meat protein and meat fats are the building blocks of what makes your dog healthy and happy.
Why our Bully Sticks range is the best.
We will now explore the wonderful world of bully sticks and what makes each type ideal for a different range of dogs. NOTE the image used at the top of this article shows two sticks from each of our ranges. And we sell each one of these types usually in two or three package sizes.
The sticks will vary in colour, width and length, because they are 100% natural but that is just more fun for your dog. Buying from us means you dont have to worry about the variance in sizes, as we sell our beef pizzle by WEIGHT not number, so no matter how things change from harvest or season, you will still get your values worth here ! Even if you have a very small dog, you can always cut the small regular sticks down using secateurs. Here is the full guide to our current range (2018)
Beef Bully sticks Short.
These sticks are the regular 'beef bully stick' cut in half. They are usually pressed when wet, so they are much wider on one side than the other. They are from one of the highest quality sources/ dryers in Australia so you know they are premium quality.
The deep brown colour comes from slow oven drying. They can vary between 10 -18 cm but the majority are around that midpoint.  Because their width is only about 5 to 12 mm (depending on the side you are looking at) they are a great chewing treat for any puppy teething dog or medium sized dog that has some good chewing skills.
Note, very young puppies, retrievers with soft mouths or old dogs may not be able to manage ANY bully stick, but if you want to try the one that they most likely will have a chance with, this is it.
Also being short you wont waste a whole stick if they bury it, and you can give them the whole stick without worrying that it will add too many KJ to their diet.
Bully Sticks Short X-LG
These are a cut down version of the full X-LARGE bully stick. They are the thickest diameter sticks we can find, but in a very short format, typically one thrid to one half of the regular X-LARGE beef pizzle.
These sticks are perfect for the hard chewing smaller dogs like staffies etc.  They will need a powerful chew to take these on, but being short, it wont matter if they eat the whole stick in one setting. They are typically more round in girth than the regular sticks we sell and because they are only about 10- 16 cm long, you get MANY more in pack than in the full length versions.
Bully Sticks STEER
By far our most economical bully stick per gram.  Steers are the younger bulls and for some reason this pizzle tends to come in a lighter colour than the other sticks. It could be the age of the cattle or the drying method. They are as long as the regular bully sticks (around 25- 30 cm typically) but they have about the same chew texture if not slightly harder than the Regular darker brown sticks.
The steer bully sticks tend to be more uniform in length and girth than the regular sticks but of course vary because they are natural. They also tend to have less external fat on them than the regular sticks.
Bully Sticks (Regular)
Our most popular seller. These are generally long – around the 25 cm range, dark brown, and moderately thin. Some small sticks might be included in the pack, but the vast majority are the full length. The thinness means that they can be chewed by most dogs who can handle the short stick. The reason people will often buy these rather than their cut down small version, is that dogs tend to chew the sticks from one end, and can hurry up the full eat when they reach the end of a stick.
Having a long stick like this means they have to preserver to the very long end before chomping it down.
These sticks are similar to the Bully Steer sticks in length and width, but are darker brown, may have more natural fat and more variance in width and length. They are more what people consider the traditional thin look of pizzle to be like.  From the main image, the two sticks we show might appear thinner than the steer sticks – however that's the angle they were lying on.
The regular sticks are just as often the same size or wider than the steer sticks!
Bully Sticks X-LARGE
These are the grand-daddy of bully sticks. They will also have natural variance in length and width, but tend to be around 25 cm long and 15- 25 mm in width.
These are the kind of sticks owners of Rottweilers, mastiffs and any big powerful dog in their chewing prime really appreciate.
Sure dogs can chew sticks or toys, but why not reward them with some real and meat based nutrition for their efforts.
Being a Long stick, and the thickest stick we can get, means that they will last the longest for any big dog.
A Healthy CONCLUSION
Bully Sticks or Beef Pizzle is muscle meat from bulls/ steers. They are 100% Australian grown and made and a 'whole food'. They are not reconstituted, and this means that they have extra strength and don't need additives or 'glue' to bind the treat together. Unlike dog food with meats often from unknown original or quality, you see exactly what you are getting with our quality bully sticks.  They are just cut, dried and packed.
Because they are MEAT, they are bio-available to your dog, fully able to be digested by almost every dog on earth. They clean teeth and gums and fuel the dogs as nature expected – not by some recombined, pressed and glued vegetable artificial pretend 'treat' that some companies sell called Dental sticks.
THESE kinds of treats are what dogs in the wild would eat. Domestic dogs crave the nutrition of all animal parts, and after a long chew on a bully stick, they are rewarded with that nutrition. Its primal, its health, its occupying your dog, the good and right way to make your dog properly satisfied.  ENJOY !