Why feed your dog with beef liver treats for nutrition? There's an analysis included.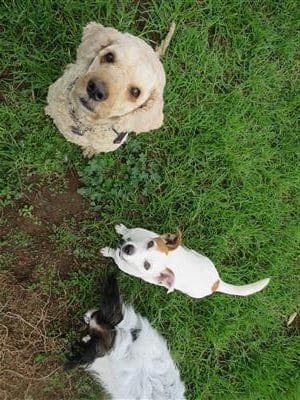 OFFAL dog treats are GOOD for dogs!
As human Australian culinary fare moves more towards vegetarian or dessert options, many owners forget the joy and amazing nutrition that Offal can bring their dog.  Dogs are not rabbits (ie dont need more grains or veggies), and Offal is exactly the kind of dog treat that ALL dog should regularly eat.
Many owners balk at the smell or texture of these animal organs, and that is where the dried, relatively low odour Offal treats from Healthy Dog Treats come into play.
If you are a raw feeder, you will know that Offal comprises a very important part of balancing a dog's natural dietary needs. It can usually account for between 10-15% weight of a wild or raw dog diet's food. And if you are preparing offal yourself, you may have to arrange a careful process of buying, cutting and freezing portions of offal for your dog yourself. That is why our dried offal presents a perfectly safe and very nutritious alternative without getting you too messy.
About offal dog treats
It is true that any internal organ is considered offal to the broader community, however only readily available high concentration mineral or vitamin organs such as liver and kidney are usually considered offal by raw feeders.
Other organs like heart and lung are considered as muscle meats, and while not containing the same concentration of nutrients as the livers and kidneys, they often take less time for a dogs system to get used to – and so keep the dogs stools firmer.  But for the sake of this category, we will include any organ meat in the Offal category.
You will also find that any of the animal lung versions in here (such as beef or lamb) are very light and airy and crunchy providing a lot of entertainment value to dogs as they safely crunch down in their mouths.
 BEEF LIVER PROTEIN dog treats (compared to aafco requirements) 
| | | | | | | |
| --- | --- | --- | --- | --- | --- | --- |
| AAFCO DOG FOOD NUTRIENT PROFILES BASED ON DRY MATTER a Nutrients | | | | | | |
| | Units DM Basis | Growth & Repro Min | Adult Maint. Min. | MAX. | BEEF LIVER COOKED | 20g/ 200 g |
| | | | | | | |
| Crude Protein | % | 22.5 | 18 | | % | % |
| Arginine | % | 1 | 0.51 | | 1.58 | 0.16 |
| Histidine | % | 0.44 | 0.19 | | 0.80 | 0.08 |
| Isoleucine | % | 0.71 | 0.38 | | 1.23 | 0.12 |
| Leucine | % | 1.29 | 0.68 | | 2.44 | 0.24 |
| Lysine | % | 0.9 | 0.63 | | 2.05 | 0.20 |
| Methionine | % | 0.35 | 0.33 | | 0.69 | 0.07 |
| Methionine-cystine | % | 0.7 | 0.65 | | 0.48 | 0.05 |
| Phenylalanine | % | 0.83 | 0.45 | | 1.38 | 0.14 |
| Phenylalanine (tyrosine) | % | 1.3 | 0.74 | | 1.03 | 0.10 |
| | | | | | | |
| Threonine | % | 1.04 | 0.48 | | 1.11 | 0.11 |
| Trytophan | % | 0.2 | 0.16 | | 0.34 | 0.03 |
| Valine | % | 0.68 | 0.49 | | 1.61 | 0.16 |
| Crude FAT | % | 8.5 | 5.5 | | 4.70 | 0.47 |
| Linoleic acid – Omega 6 | % | 1.3 | 1.1 | | 21 mg | |
| alpha-Linolenic Omega 3 | % | 0.08 | NDd | | 10 mg | |