The NEW online dog shop is almost open for business.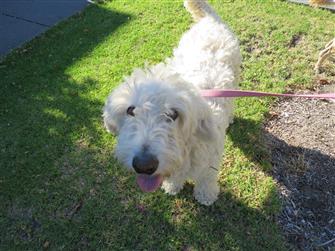 The dog shop, are we there yet?
Its amazing how many 'cooks' or participants need to get involved when you do a complete re invention of a business at the same time as upgrade to the website in tech and look.
Big corporations always out source this kind of work so they can bark at another company and keep any screw ups distanced from themselves. Of course they pay a massive premium for this kind of behaviour, but when the corporation makes so much money, nobody seems to care.
If you are an online ecommerce solo business person you no doubt will now know of all of the people that you will need to engage (even if they are different parts of your personality). But the one person I have previously avoided was the one person that I tried to get involved at the start of this transition.
The dog shop online and the sales optimisation guy
Catchy title for a film hey?
The full resource companies will trial different home pages and do split A B tests where they gather data on how small changes to the sites homepage make major differences to sales.
You can also record mouse over movements as people view your site as well as use google analytics to trace which pages people visit and for how long on their path to buying or not buying a product.
Given an infinite amount of time and this as my only job, I would probably get onto that right away too. But in the case of this site I thought at least at the start it would be worthwhile to consult someone before I even bought a template, before I laid anything out, so they could have full control over how it looked.
And maybe it was because I wasn't choosing prospective candidates from the $100 an hour pool of talent, but I got not a single taker.
I think the thought that the responsibility would be too much and that it would take too much effort for themselves and the process would drag on, is what held them back.
Perhaps they were right on all counts, because a template is a very individual choice (if you have emotional stock in your site) and you already have to consult all the people immediately connected with your business.
And funnily enough on a few people I got responding to my tender, most of them said that they could do it in their promo, but when I actually asked specific questions, most of the people offered cookie cutter solutions such as standard landing pages with contact forms, not actually assessing whole home pages.
It is true that when you are a small business operator you have to wear many hats. It is fortunate that I come from an seo background and have had good relationships with many site builders and people who know where to get the information from.
However when doing a major transition of technology of the base part of the online dog shop AND the ecommerce site of the shop, I would always prefer using an expert who does these things daily.
Suffice to say, we selected the template, we placed our banner adverts etc where we thought they should go, then we were able to wheel our sales optimisation guy in.
The next article discusses the improvements that he suggested.