healthy Dog treats are either 100% meat or 85% meat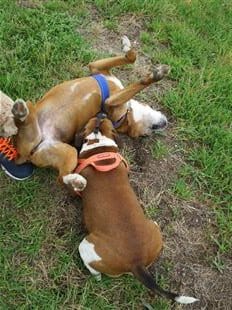 Healthy dog treats are 85% to 100% meat based
This blog follows a call I had this morning from a potential customer. He is getting a new dog very soon and wants to make sure that it's getting the best dog treats.
I guess he found my site by searching for healthy dog treats but ironically most of the sites that appear under that search are kind of fraudulent for that claim.
You see most of the sites you will find on google that mention the word healthy give you no real explanation about the nutritional content. they may be written by a celebrity (that makes money off your dog) or by a large corporation (that again has the sole aim of making money off your dog.
But they are invariably the same companies and people who recommend manufactured dog food made of 70-80% grains as the main diet for a dog.
A dog that is a carnivore should have 95% meat as its main diet, then worry about the treats.  So when people or companies sell or back 'regular' dog food, you know they are going to be full of it when they try and talk healthy dog treats.
Healthy dog treats and a callers request
So it was refreshing today when the caller said that they were going to have a dog on a raw diet (hopefully not full of carbs) and needed 100% meat dog treats.
If I mention that kind of thing at markets I often get weird stares from people. If 97% of people feed their dogs stuff off the supermarket shelf how can it be wrong for the dog?  Perhaps the oligopoly (two major dog food companies having the majority share of the market) are the reason why cheap grains are sold as expensive dog "food" ?
Anyway, whichever way that he came across this decision, it was much more robust than I expected. I tend to follow what he was suggesting, but rarely do I get non prompted queries about it.
What are 100% meat dog treats online?
So I told him that our beef and roo jerky's are 100% meat, and chicken and duck fillets about 95% (the mix soy with it for palatability for some reason). 
Then, of course, you have beef cubes (100% cow lung), beef tendons, beef liver, four types of bones I sell.
Beef pizzle and kangaroo tendons keep going in and out of stock at the manufacturers but are some of the most prized 100% animal parts. Brilliant chewing and teeth cleaning (naturally stopping teeth and gum disease) but have much lower nutritional value (amino acids) than meat-based treats.
Then we have the shark cartilage and shark fillets range, that I will soon be supplementing with powders and other fish products.
But the genius of the black dog range is that it is made naturally (up to 85% meat based for all other dog treats) meaning that if you can handle something with 15% wheat then you can select any other dog treat I sell that takes your dogs fancy.
Noting that 85% is still around THREE times the amount of meat that you will find in your dog food. AND by adding meat based dog treats, your dog gets a good chew PLUS protein supplementation (meat being much more bio-available than vegetable matter to dogs).
So unlike most other dog treat online ranges, the question with my range is what is NOT meat based rather than what is? And that answer typically is the small selection of biscuits that I sell.  But in keeping with the healthy theme, I only stock biscuits that have a meat or diary or medicinal component to them. Hence the ranges of Charcoal, glucosobic, cheese and beef.